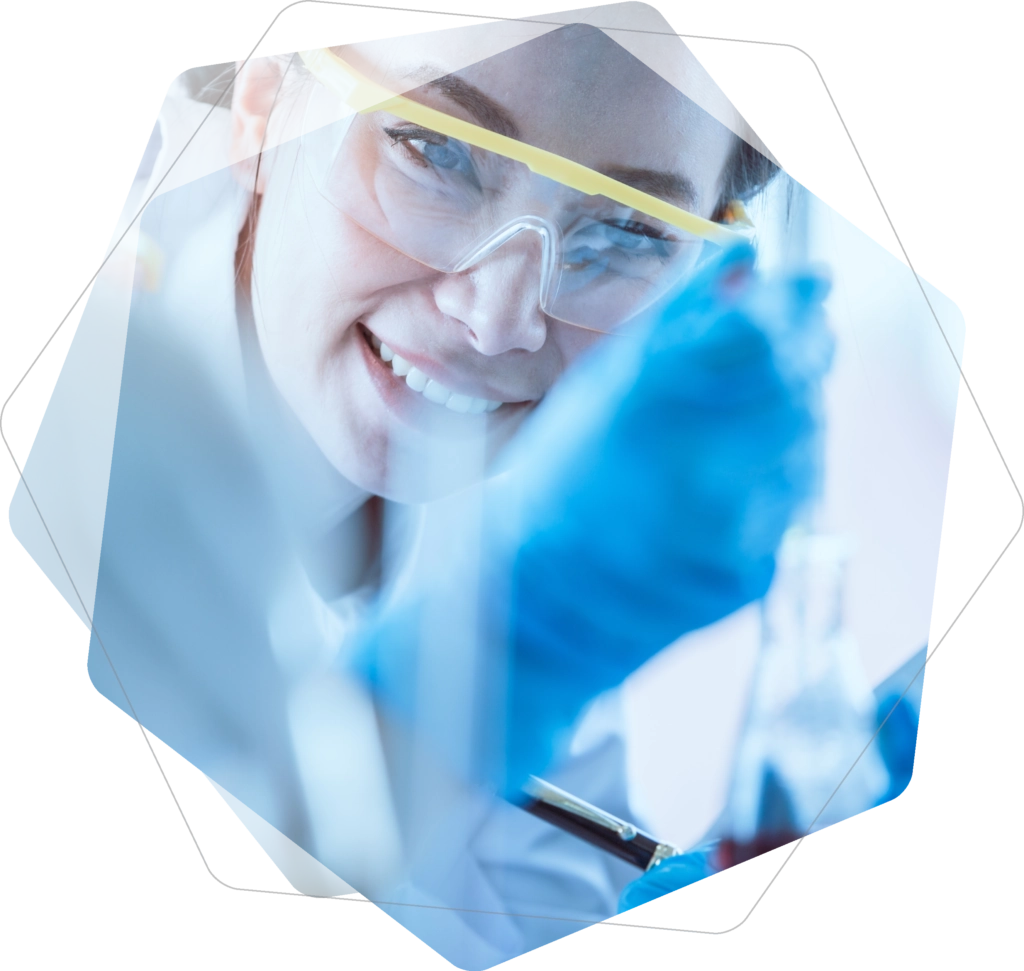 LABORATORY PLANNING ACCORDING TO GOOD PRACTICE
Laboratories are essential components for research, development, and quality compliance in all scientific disciplines. The main focus hereby is on flexibility, functionality, compliance with the relevant regulations, and a safe working environment.
Triplan employs experts from all areas of laboratory planning – from scientists to specialized architects – who develop customized solutions for the task at hand. We are happy to accompany you from the initial idea to the commissioning of your laboratory.
When designing your lab, we also don't neglect that an attractive working environment is important for your employees and helps in attracting new talents.
We are pleased to be your competent partner if you need support in the following areas:
>
Concept development & feasibility studies
>
Process optimization – Lean Lab
>
Layout planning, workplace design
>
Media planning (supply and disposal), equipment connection planning (hook-up)
>
Logistics, personnel & material flow concepts
>
Cost estimation & building application
>
Tendering
>
Construction management & supplier coordination
>
Commissioning & qualification
>
Project management
>
Cleanroom planning
>
Safety laboratories BSL 1-3
>
Laboratories in the ATEX environment
>
GMP in the laboratory (cleanroom classification, access controls, workflows, etc.)
>
GLP (quality assurance system, quality objectives, quality development, etc.)
>
Support and implementation of new buildings
>
Extensions and modernization of existing laboratories