Triplan engineered for green energy generation
At Triplan, the development of skilled trainees to combat the shortage of specialists is a top priority. As a training company for "technical system planner for supply and equipment technology", Triplan is now offering a second training direction in Burghausen: "technical product designer for machine and plant design".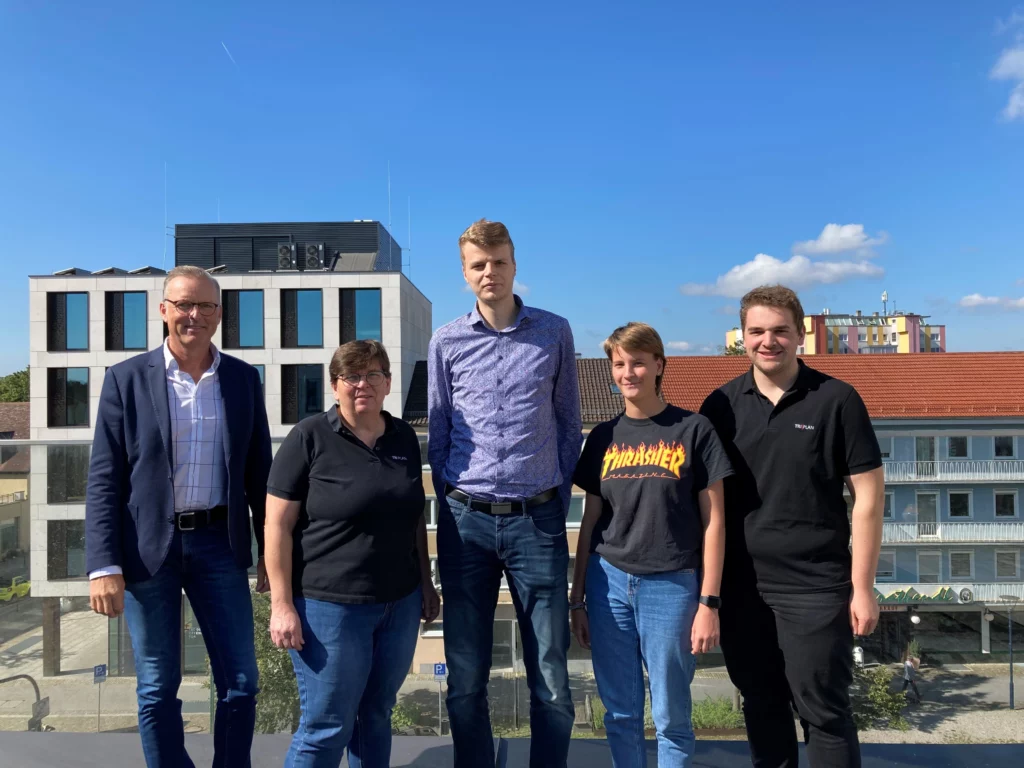 In an effort to counteract the shortage of skilled workers, the branch has successfully focused on specialized junior staff since 2014. As a result of the new training program, another gap in demand has been filled. Triplan is also welcoming two new trainees:
Since September, Alina Schicht has been trained by Michael Nagleder as a "technical system planner" and Sebastian Buchner by Beatrix Kowatsch as a "technical product designer". The branch currently employs four trainees.
Apprentices have been trained successfully in the recent years as "technical system planners for supply and equipment technology", as is shown by their high hire rate: At 100 percent, they have done an impressive job. Currently, nine trainees have either been employed or have excellent prospects of employment at the end of their training.
The portfolio includes:
Process plant design for the chemical industry
Process plant design for semiconductors
Technical building equipment (TGA) for industrial plants